In 1987, an Israeli scientist named Zelig Eshhar, PhD, developed a new type of engineered receptor known as a "chimeric antigen receptor" (CAR), which can be used to treat cancer. This receptor was created by inserting DNA encoding the CAR into T cells, which can then target and destroy cancer cells. The first clinical trial for CAR-T therapy was conducted in the United States, and since then, six different CAR-T treatments have been developed and approved by the FDA for use in the treatment of various types of cancer.

Today, all major hospitals in Israel offer CAR-T therapy that has been approved by the FDA. However, the high cost of American-made CAR-T therapies, which can reach up to $500,000, has led Israeli hospitals to develop their own CAR-T treatments to make them more accessible to patients. Currently, two Israeli hospitals, Sheba Hospital in Ramat Gan and Hadassah Hospital in Jerusalem, offer their own in-house CAR-T therapies as part of clinical trials approved by the Helsinki Committee and the Israeli Ministry of Health. The cost of these treatments ranges from $80,000 to $150,000.

At this time, CAR-T therapy is used to treat certain types of blood cancer, including Acute Lymphocytic Leukemia (ALL), Non-Hodgkin Lymphoma (NHL), Leukemia (ALL) in children, Multiple Myeloma, and Acute Myelogenous Leukemia (AML).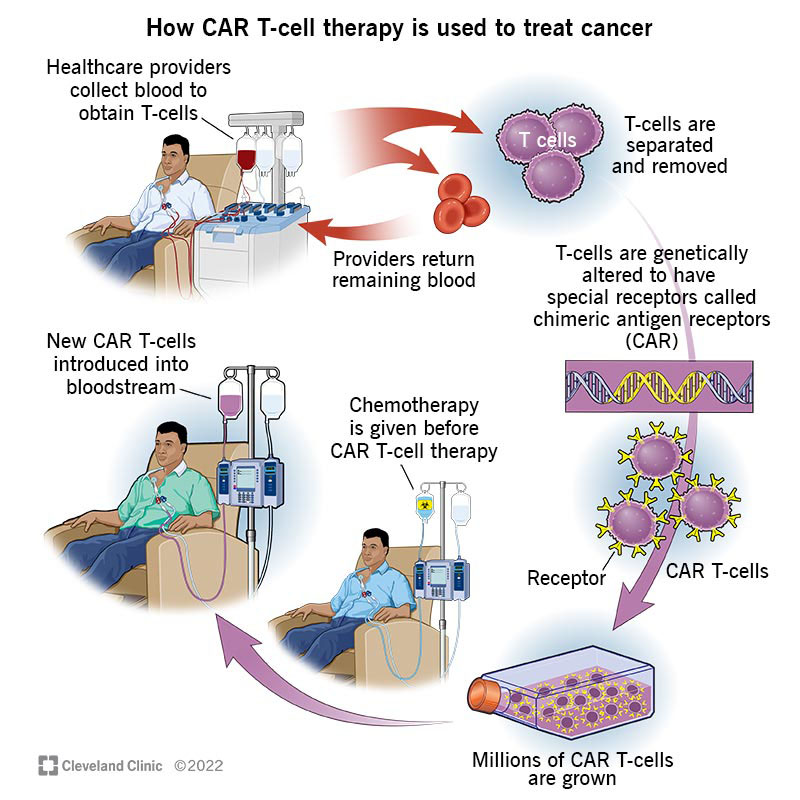 Links
CAR-T Cell Therapy for Blood Cancers: A Global Overview