Hadassah Hospital Homegrown CAR-T Therapy for Multiple Myeloma
Hadassah Hospital began developing its homegrown academic CAR-T therapy in 2017, and as of September 2022, has treated more than 53 multiple myeloma patients. The version of this treatment for multiple myeloma patients was developed by professors Polina Stepenksy and Cyril Cohen. Stepensky is the director of the Bone Marrow Transplantation and Immunotherapy Department at Hadassah, and Cohen is the head of the Cancer Immunology and Immunotherapy Laboratory at the Faculty of Life Sciences at Bar Ilan University.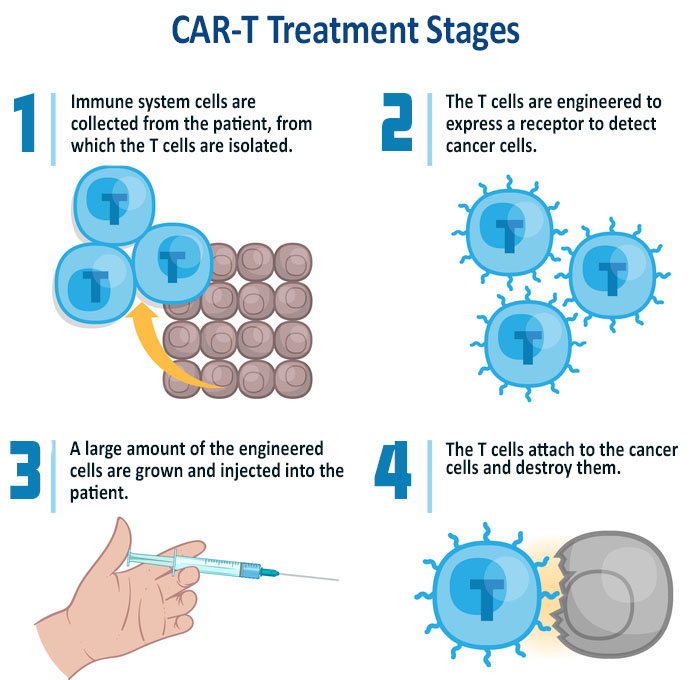 As part of the treatment, researchers isolate T cells from the patient's immune system. The cells are then genetically engineered in a laboratory so that they express a receptor to identify the cancer cell. This receptor is a protein in the cell whose function is to receive information that includes operating instructions such as when to divide or self-destruct. In the next step, a large amount of the engineered cells are grown in a laboratory and then injected into the patient. The receptor on the T cells binds to the protein that characterizes the cancer cell so the T cell can attack and destroy it. The treatment is a one-time infusion.
SUCCESS RATE
The success rate in the 50-plus patients treated so far is 90 % percent. The ages of the patients were 44-84, and the success rate was not affected by age.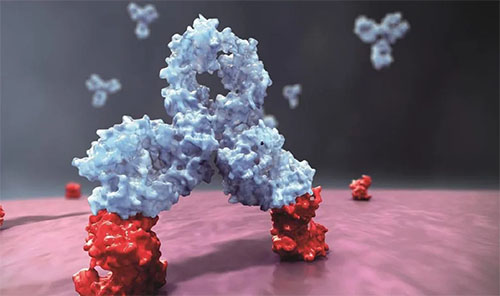 CRITERIA FOR ELIGIBILITY FOR INTERNATIONAL PATIENTS
The patient must have treatment-resistant multiple myeloma, with no remission after three different and unsuccessful lines of therapy.
COURSE OF TREATMENT FOR INTERNATIONAL PATIENTS
Send medical documentation for a free evaluation to see if the patient is eligible for the treatment.
Have a remote consultation with Prof. Stepensky.
Receive a treatment plan and cost estimate.
Arrive at Hadassah hospital for diagnostics, evaluation, and preparation for the infusion—about two weeks.
Receive the injection of CAR-T and remain as an inpatient for two-weeks to manage side effects. The patient stays in isolation with only the person who arrived as their escort during the treatment.
Be discharged. The patient is released from the hospital and is asked to return once a week for ambulatory follow-up care. International patients who wish to do the follow-up in their country can do so.
Undergo a PET CT to evaluate the success of the treatment one month after the injection and again six months afterward.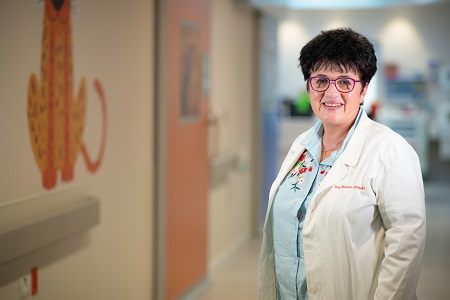 Professor Polina Stepenksy
SIDE EFFECTS
Side effects may occur on the day of the infusion or a few days afterward. Side effects are actually welcomed because they mean that the body is responding to the treatment. The side effects are easy to manage, and they might include a rise in body temperature, low blood pressure, or low urine output.

Myeloma patient? Contact us to check if the treatment is suitable for you.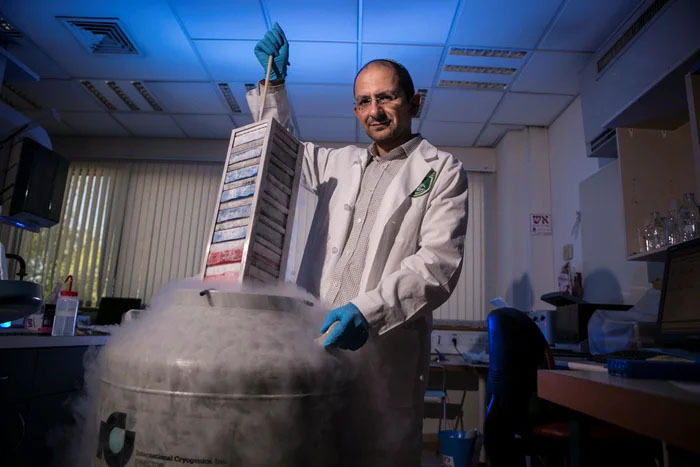 Professor Cyril Cohen
Further reading:
Links